THE NAME?
A downloadable game for Windows and Android
WARNING, THIS STORY CONTAINS SEXUAL AND NSFW SCENES! YOU MUST BE AGED 18 YEARS OR ABOVE TO PLAY THIS GAME.
Follow the story of Gunt, a half breed (half wolf, half cat) through his life adventures.
Meet his friends and dicover where different paths will lead you to.
The game is in it's early development stage, it will take me some time to finish it, please be patient!
Please consider supporting the project by rating and commenting the game!
This is a work of fiction. Any similarities to persons living or dead, or actual events is purely coincidental.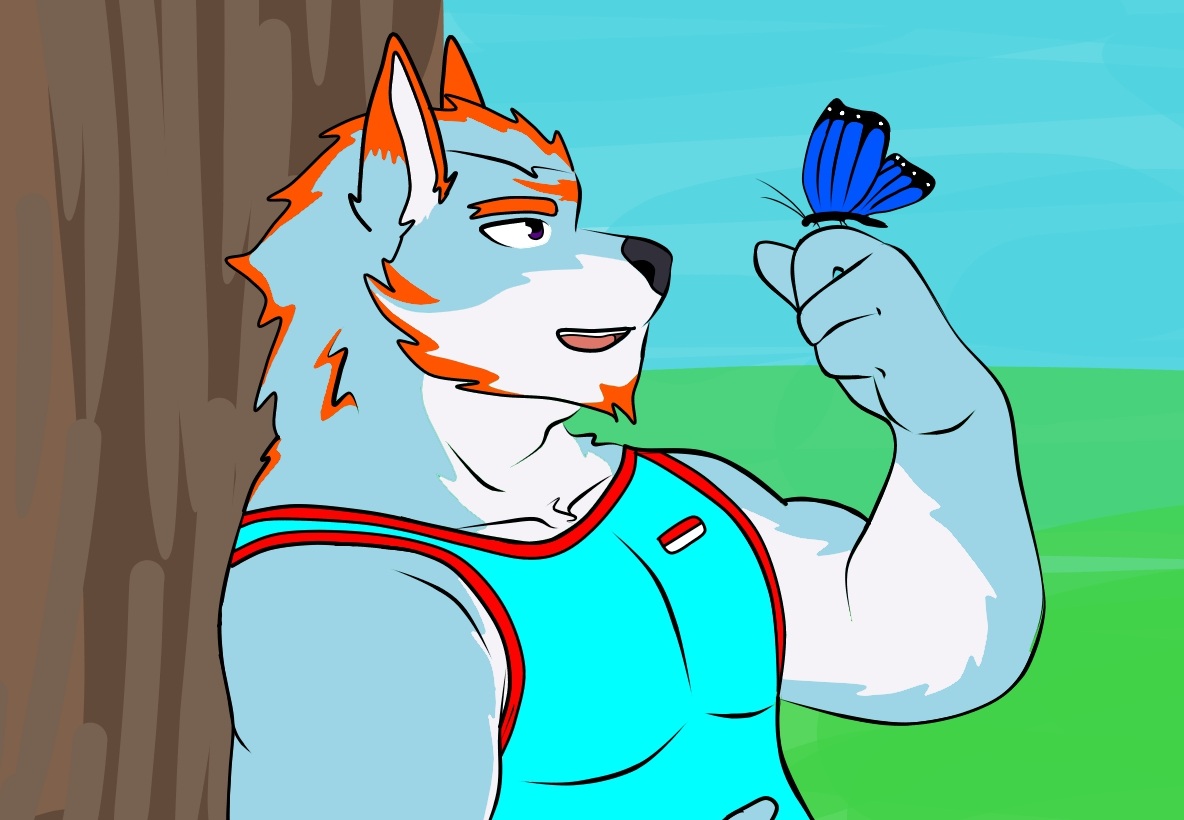 credits:
oc from: @agent_mcgrath , @M7ishere , @fenrir_ice_wolf , @bludergon , @AnHu_Tora ,@GraowSH, @MaiPoky,@KajinSama, and @silverback088.
Antic Reanimated by Cagey House is licensed under a Attribution License.https://freemusicarchive.org/music/Cagey_House/Bottles_and_Bulletins/Antic_Reanimated_1471
----------------------------
Sands of Windhoek {110 & 3/4}by Mid-Air Machine is licensed under a Attribution-ShareAlike License.https://freemusicarchive.org/music/Ask%20Again/Midnight_Caravan/The_Sands_of_Windhoek

--------------------------
Driven To Success by Scott Holmes is licensed under a Attribution-NonCommercial License.https://freemusicarchive.org/music/Scott_Holmes/Corporate__Motivational_Music_2/Driven_To_Success_1973
---------------------------
Hopeful Journey by Scott Holmes is licensed under a Attribution-NonCommercial License.https://freemusicarchive.org/music/Scott_Holmes/Corporate__Motivational_Music_2/2018112270224877
-------------------------
Beyond Dreams by Scott Holmes is licensed under a Attribution-NonCommercial License.https://freemusicarchive.org/music/Scott_Holmes/Corporate__Motivational_Music_2/Beyond_Dreams_1603
---------------------
Reach for Success by Scott Holmes is licensed under a Attribution-NonCommercial License.https://freemusicarchive.org/music/Scott_Holmes/Corporate__Motivational_Music_2/Reach_for_Success_1047

---------------------
Motivational by Scott Holmes is licensed under a Attribution-NonCommercial License.https://freemusicarchive.org/music/Scott_Holmes/Corporate__Motivational_Music_2/Motivational
-----------------------
Big Apple by Scott Holmes is licensed under a Attribution-NonCommercial License.
https://freemusicarchive.org/music/Scott_Holmes/Corporate__Motivational_Music_2/Big_Apple_1539

| | |
| --- | --- |
| Status | In development |
| Platforms | Windows, Android |
| Rating | |
| Author | gun_san12 |
| Genre | Visual Novel |
| Tags | Bara, comedi, Dating Sim, Furry, Gay, LGBT, NSFW, r18, Romance, Slice Of Life |